PRECISION EXCAVATION SERVICES

BACKED BY MORE THAN 40 YEARS OF PROJECT EXPERIENCE
Diamond Excavating, Inc. is one of Colorado's most trusted and successful excavating companies, specializing in earthwork, site development overlot grading, and wet utilities, with offices in the Denver metro area. For more than 40 years we have served customers in Colorado and the surrounding states.
Dedicated to the safe and timely production of work, giving personal attention and quality service to the contractor and project owner. We handle any job size with our fleet, consisting of 120 pieces of equipment of various types and sizes.
read more
In action

at Residence Inn by Marriott in Broomfield, Colorado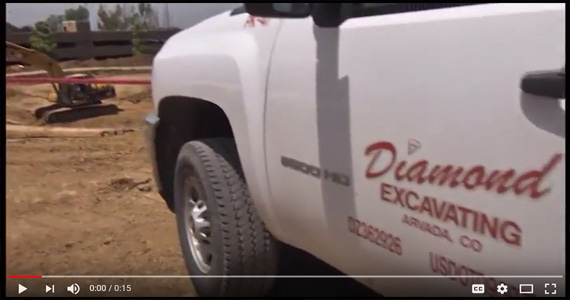 Project encompassed a 3.5 acre site development for a four-story hotel with a footprint of 40,000 square feet. Overlot grading and foundation excavation included a seven-foot overexcavation and recompaction below the building, approximately 90,000 square feet of combined concrete and asphalt preparation, and approximately 50,000 square feet of landscape grading. Site development included a utility package of storm sewer, sanitary sewer, and waterlines for a combined half a mile of piping and numerous below grade structures.